Parent Surveys 2022 - 2023
October 2022 Parent Survey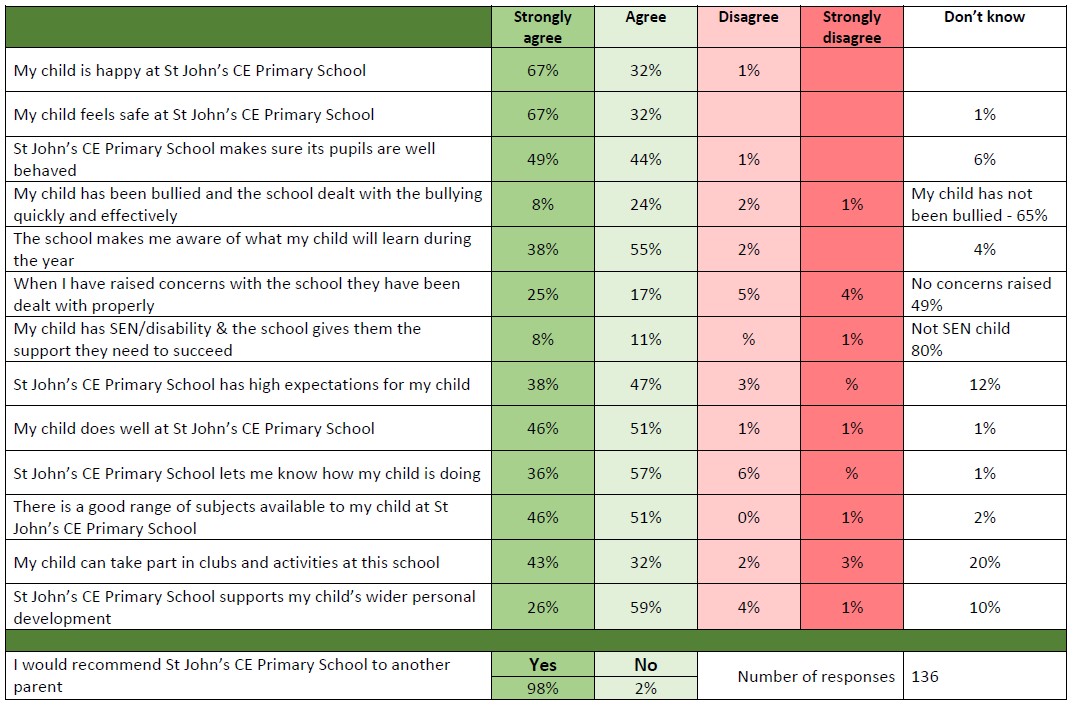 Further comments from parents were also made:
*Name is very happy and content at school. There is always a rich environment to ensure she thrives. The teachers and assistants in reception are amazing and so loving and kind towards her.
I cannot express how happy I am that *Name is at St John's. He absolutely loves it there and he is fully supported by all. Thank you. I'm proud to say he attends here.
St John's is a great school. They taught me and my daughter and now my son.
My child is very pleased with the transition to this school; he is learning much much more than in the previous one.
February 2023 SIAMS Parent Survey (Statutory Inspection of Anglican and Methodist Schools)